If you've been searching for the ultimate Volkswagen Transporter, something truly unique in so many respects, your search is over.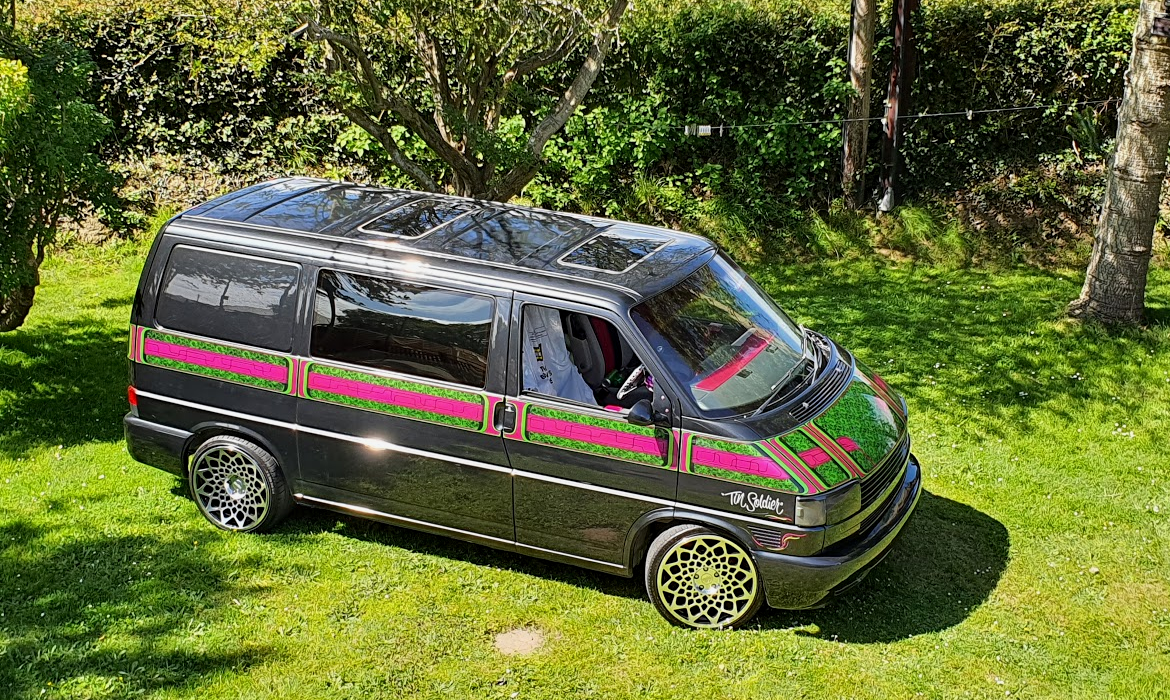 This Volkswagen Transporter started out life as a humble panel van, little did it know it would once meet an enthusiast with an obsession far beyond the norm, a desire to create the world's best Volkswagen Transporter T4 and in our opinion along with countless show judges, he done just that. The skill, dedication and passion that has been poured into this bus is by no means for the faint of heart and all of that credit must go to the previous owner. The standard of work is impeccable, what you would expect to see on a high end classic car restoration or hot rod, it's like nothing else you'll see.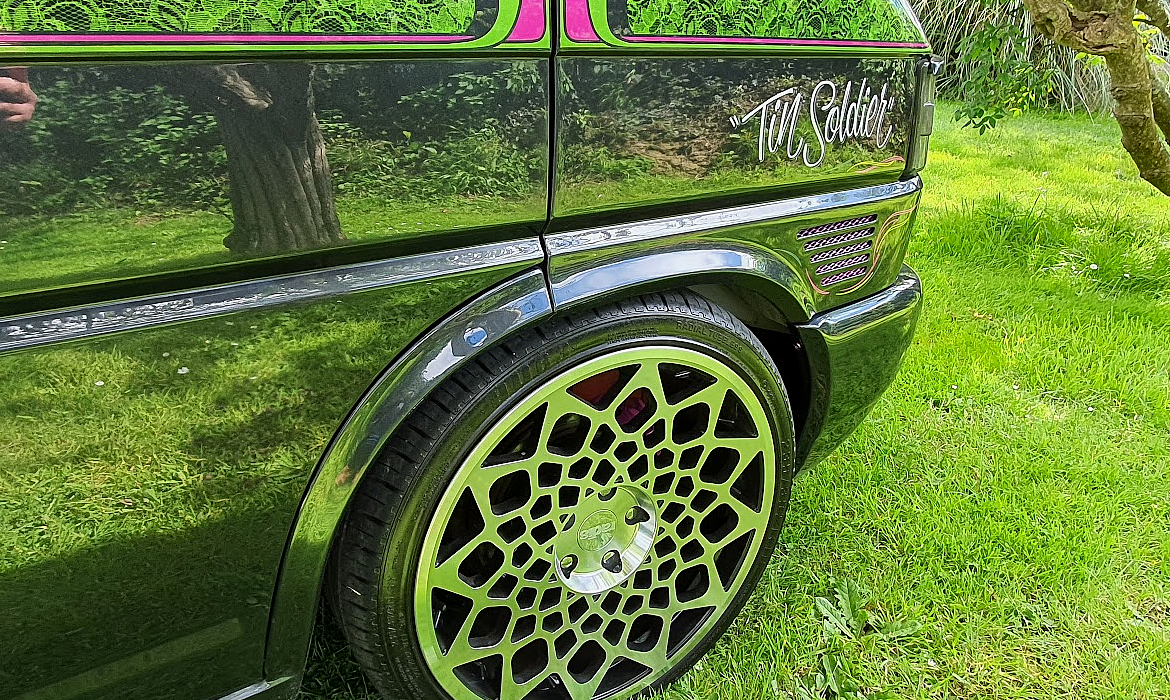 The project first started by finding the right vehicle, a low mileage first class condition T4 102 TDi tailgated van was sourced which was a challenge in itself. This incredible vehicle was then stripped to it's shell and fully restored from the ground up using only new factory or bespoke parts which were sourced over 3 years.
Finished in flawless Volkswagen Carbon Steel metallic with custom air brushing, pin lining and breath-taking artwork. Each element of this bus from the bodywork, paintwork, air brushing, pin striping, interior works and custom parts such as the steering wheel and table have been carried out by individuals that are renowned in their respective fields.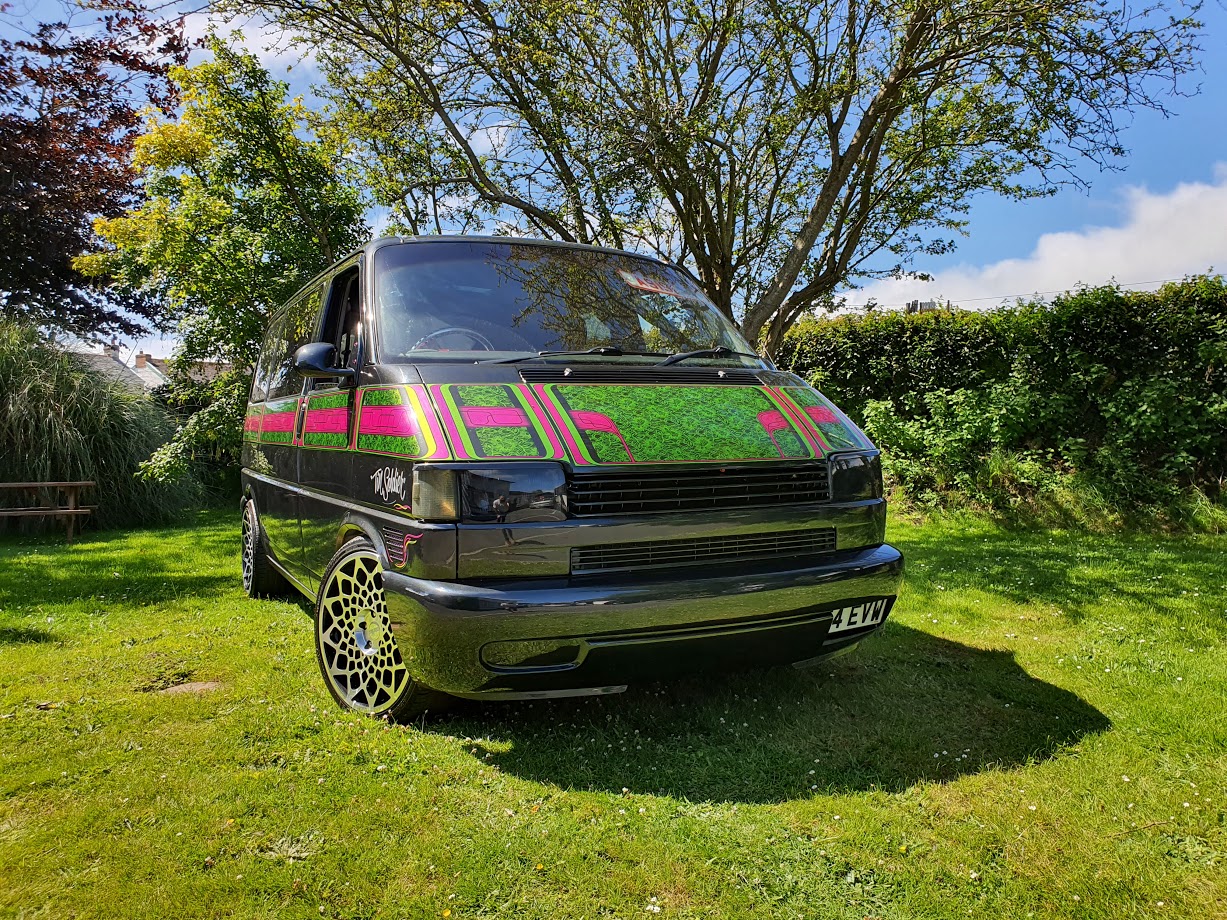 The show standard finish is unsurpassable in every respect. The show wins this beautiful bus has accumulated and magazine features this vehicle has had are well publicised across Europe.
The fastidious approach the outside matches the interior. The vehicle has been camper converted to 2 berth using historical parts that are rare and crafted solely for the T4. The interior is lined with the scarce 'Styleline' moulded lining system which was manufactured by Tony Ellicott some years ago and near impossible to find today.
Working inwards, the bus features a wide Cityline Variotech bed system which again is near impossible to find, trimmed in soft Silver Nappa leather with contrasting Carbon grey insets and Fuchsia centres, all in keeping with the paintwork. The twin swivel captain seats have been trimmed in the same material with arm rests.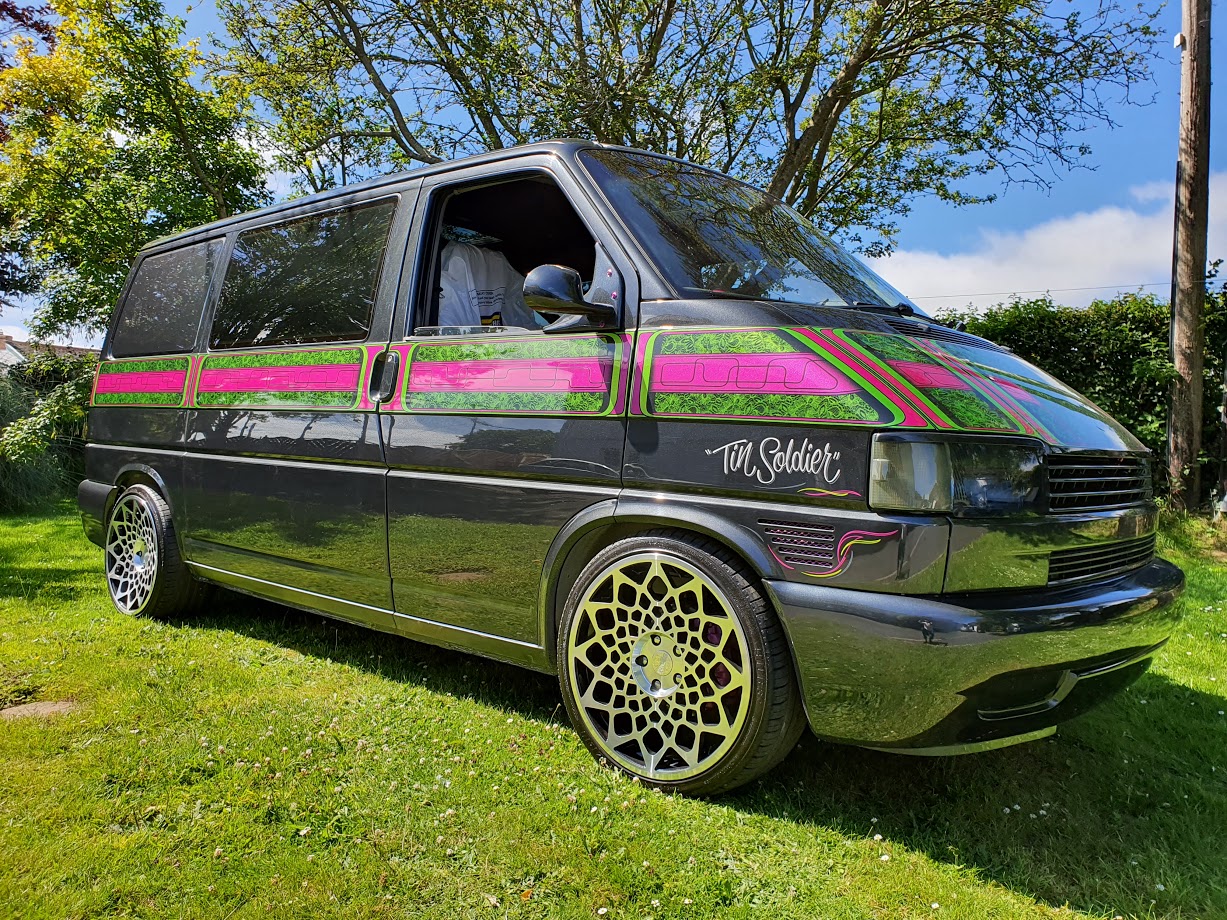 This breath-taking vehicle carries so much history from the rare parts acquired for the built, the many highly skilled craftsmen that  were involved throughout the build to the meticulous nature it took to create such a masterpiece that's worth of a museum. With that said, the vehicle can still be used, it's practical, it's fast, it's beyond refined and will literally stop anyone in their tracks wherever it goes, it's also a sound investment as T4's are rising in value at exponential rate and this is by no means your average example.
If you're interested, feel welcome to get in touch with us, we'll be more than happy to talk you through the vehicles features, history and detail.
The bus is accompanied with a detailed service and MOT history which includes:
November 2005 48956 miles
November 2006 52523 miles
January 2008 56485 miles
March 2009 58968 miles
April 2010 61523 miles
April 2011 63385 miles
March 2012 68150 miles
March 2013 72134 miles
March 2014 77402 miles
February 2015 80586 miles
February 2016 84698 miles
February 2017 86609 miles
January 2019 88509 miles
Service record
03 2003 @ 27500 miles
11 2005 @ 48936 Miles
11 2006 @ 52523 miles including cam belt
01 2008 @ 56485 miles
03 2009 @ 58968 miles
04 2010 @ 61524 miles
04 2011 @ 63385 miles
Since the build the vehicle has been dry stored and is still in 'better than new' condition.